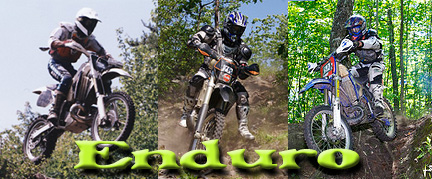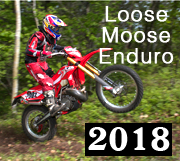 ,br>

PLEASE READ!
Welcome to my enduro page.

Click on the logo above to see photographs I shot of the 2018 Loose Moose Enduro held in Marquette Michigan on September 9th and the Mini Moose on September 8th, sponsored by the UP Sandstormers . This page is intended for competitors but is open to the general public. Anyone may order photographs.

If you wish to see these larger, use the SLIDESHOW option.

You may order enlargements in three ways.

You may order jpegs thru the Photoshelter website by adding photos to the shopping cart and going thru the checkout.
PLEASE USE THE SHOPPING CART INSTEAD OF CLICKING THE DOWNLOAD IMAGE BUTTON.
Then click on the Download button next to the Prints button. On the next popup click on PERSONAL and then make your choice then proceed to checkout. It's really simple. It won't download immediately. I have to tell Paypal to accept the payment. I usually do this a couple of times a day or whenever Photoshelter tells me I have an order. Sometimes this may take awhile if I'm not sitting in front of my computer or out of town. Please be patient.


If you want actual photographic enlargements go to the Prints area of the popup.

Any enlargements you order will not have a watermark in the corner but they will be signed.

You may email me you order and pay through Paypal.


Or, you may call me. 906-226-3459.


If you want to put photos on a website you may purchase digital photos or jpegs. The price is $15.00 for a 1500 pixel wide (or high) jpeg for use on your website. A Facebook size jpeg (500 pixels wide) is also available on the same website for $5.00. Any professional use requires additional negotiation.
E-mail me if you have any questions.

All enlargements will be custom printed, color balanced, and cropped to capture the peak of the action. We use photographic paper, nothing is ink jet or computer printed. Also, speed is the name of the game and sometimes the bike is faster than the camera. Some part of the bike may be blurred or out of focus. Regardless of how you order your photos, I will be doing the printing personally.

Any prints you buy are for your own personal use only. Scanning, copying, or printing is a violation of federal copyright law, as is removing the copyright symbol from the jpegs.

If you have any suggestions or comments, contact me at [email protected].