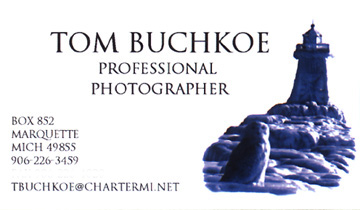 Order Information
You may order custom hand-printed enlargements of any of the images shown in my Photography section. All photos displayed there are of the highest quality and would be an excellent addition to any art collection. Most images were shot on either 35mm or medium format. Some of the newer stuff is digital, but you won't be able to tell the difference with the enlargements.. All enlargements are done with custom photo labs, no ink jet prints. All enlargements are signed. Mounted photos are done on quarter inch foamcore with cold mount. Mat colors are picked to match some part of the photograph. Single mat only. Framing is available but shipping depends on your location. Prints unmounted larger than 11x14 are shipped rolled in a tube.
All photos are shipped either Priority Mail or UPS ground. If you wish Fed Ex, call me. While most of my items are in stock, some enlargements are not stocked in all sizes, especially the larger ones, so please allow 2-4 weeks for your order. If everything you order is in stock they will be shipped ASAP. All of my products are guaranteed.
My work is available at several shops in the Upper Peninsula of Michigan with several in Marquette. Michigan sales tax is included on all orders as per Governor Snyder. You may order t-shirts, posters, and notecards with any enlargement order but since they are shipped separately, please include the shipping charges listed on their pages.
To order, please inclue the Photo Number listed below the sample, the Photo Name, the size you wish and if you want it mounted/matted. If you want to download a pdf format order form, click here. If you are ordering rally photos from LSPR 2007 go to the rally page for the right form.
To order by mail:
Tom Buchkoe Photography

Box 852

Marquette MI 49855
You may phone or fax your order with a credit card: 906-226-3459. If you order by e-mail, I would suggest mailing a check as e-mail is not a secure way to send a credit card number. VISA or Mastercard only. Until I work out a payment secure option on this site, you may use Paypal if you wish to pay online. Use [email protected] as the recipient.
SIZE

PRINT

ONLY

MOUNTED

MATTED

SHIPPING
5X7
17.00
25.00
10.00
8X10
27.00
45.00
10.00
11X14
55.00
80.00
15.00
16X20
85.00
135.00
20.00
20X24
150.00
220.00
20.00
24X30
200.00
20.00
30X40
350.00
20.00