T-Shirts
These are designs I have created for t-shirts. The t-shirts are silk screen printed on 100% cotton top quality heavyweight name brand shirts. The sweats are of the same quality but on 50/50 garments. All designs are on the front of the shirts. Not all shirts are available in all sizes. See below. Shipping for a t-shirt is $8.50 for Priority mail and insurance. Shipping for a sweatshirt or a hoodie is $12.50 for Priority mail and insurance. For each additional shirt add $3.00. Limited local delivery is available. Sales tax is included. You may order them from me at:
"T Shirts"
PO Box 852
Marquette MI 49855.
You may now buy these shirts using Paypal . Use [email protected] as the account name. If you wish to buy by credit card, please e-mail your order to: [email protected] I don't suggest e-mailing a credit card number as it will not be secure.You may also order by phone at 906-226-3459. Thank you for your order. Satisfaction guaranteed. All photographs are copyrighted.

_____________________________________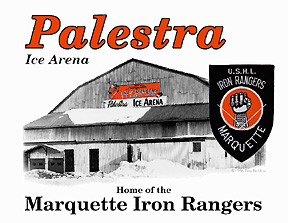 The Palestra T-shirt commemorates the Marquette Iron Rangers hockey team and their home ice in the Palestra Ice Arena. The Iron Rangers were A United States Hockey League semi-pro team from 1964-76. The Palestra was torn down in the 70's. A photo of it is available on the Marquette page. Besides being coached by player/coach Leonard "Oakie" Brumm, they also had on their roster for a couple years the infamous Carlson brothers from Minnesota. They were the basis for the Hanson brothers in the movie Slap Shot. See their website here This shirt is available on ash/grey. Tees are available in the following sizes: S, M, L, XL, and 2X. The Sweatshirts are available in M, L and XL. The Hoodies are available in M, L, XL and 2X. This design has been redone with screen printing, MUCH better than the iron on transfer I had been doing. Tees are now $20.00 with sweats at $30.00 and hoodies at $40.00. If you are replacing your old Palestra shirt the quality of these is really great.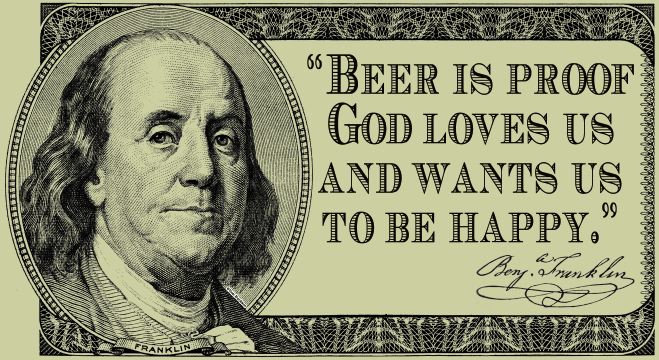 The Ben Franklin design is printed with antique brown ink on natural (tan) shirts. They are $16.00 each. Shipping is as above. It is available in sizes from S-XL.



The Rally Addict shirt is black on tan and available in L and XL sizes for $16.00.